Upcycled Furniture - Set of 4
---
This is a DIY project where I used my leftover materials from my thesis project (︎) to create furniture that fit my room.



#1 Long Table

A thin and long table that could hold up my speaker and books.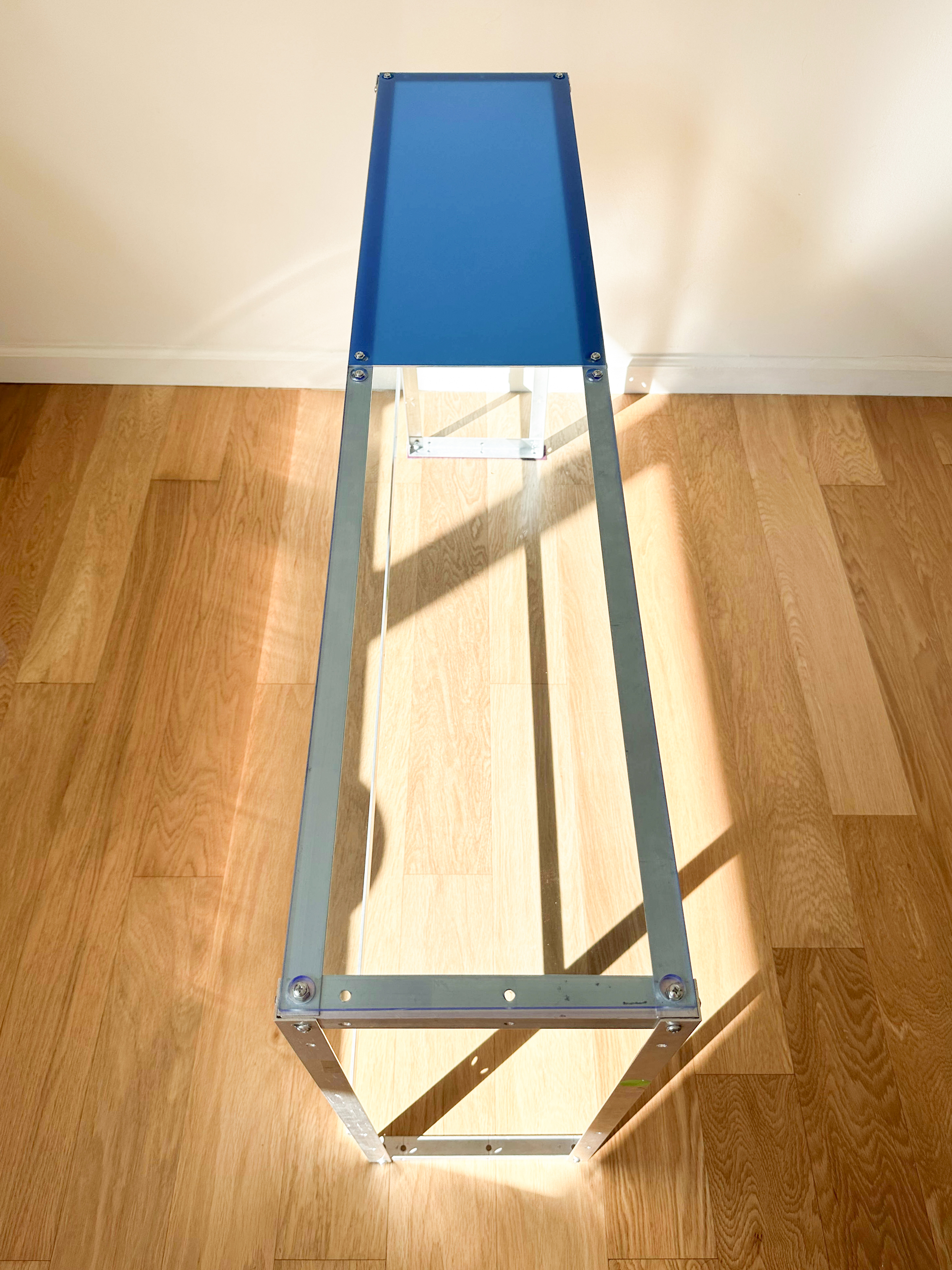 #2 Trolley


I always wanted a trolley but I couldn't find a trolley that I wanted and could fit under my working desk. A typical trolley/utility cart height would be 30 inches, and I made mine 20 inches so it could fit perfectly (with my skincare products placed) under my desk. The width is also measured to fit well with the stackable Muji containers, so it left lots of space in height to fit more containers if I need more in the future!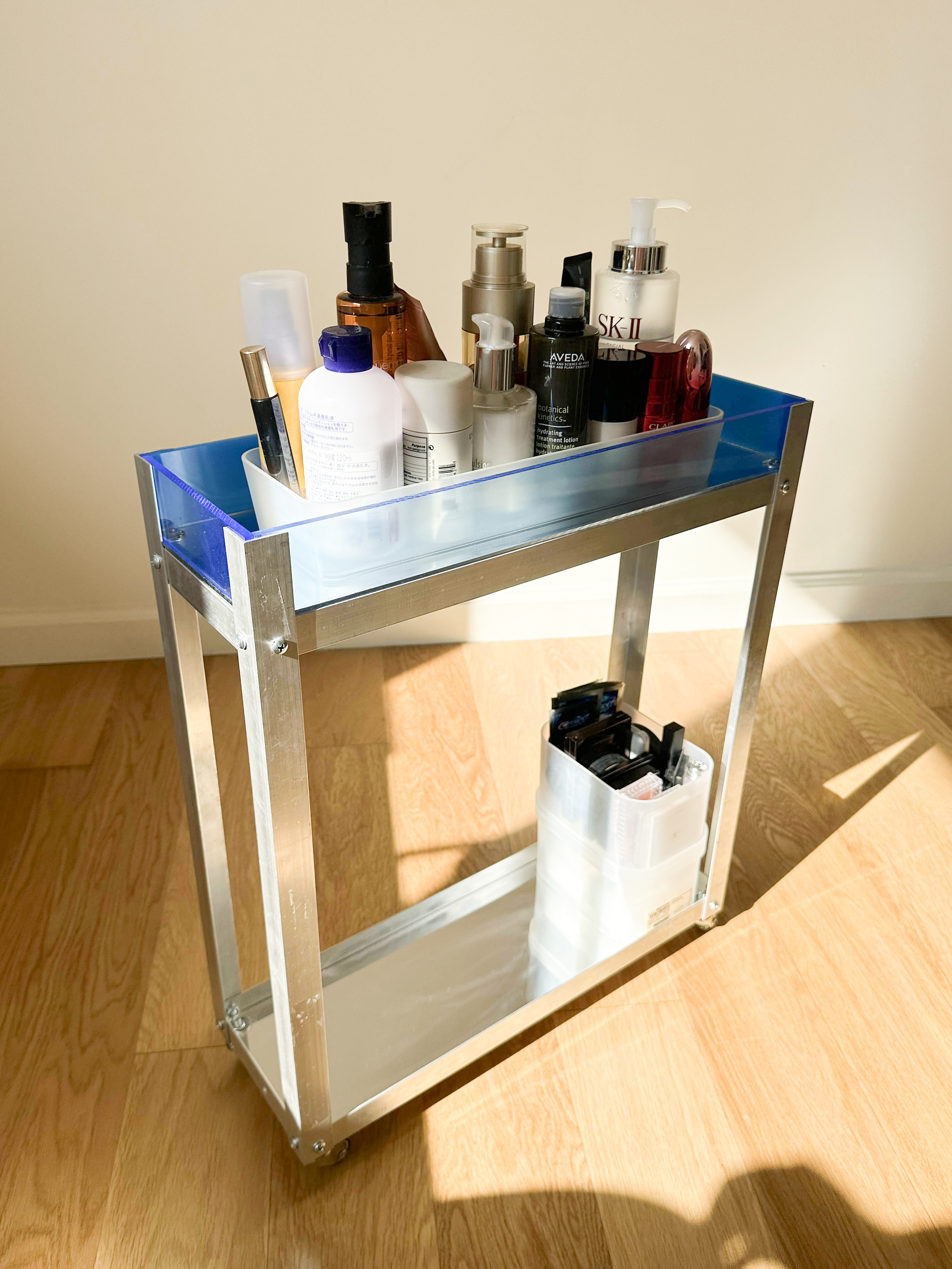 #3 Water Station


I like to drink tea and coffee so I always have my water boiler next to my working desk, but I placed it on the floor so it's not close to my laptop and other electronic equipment. It's quite inconvenient to grab and use because I need to bend down all the time. So I decided to make a little stool that fit my water boiler and water filter so I can easily grab water while sitting in front of my working desk.


#4 Magazine Shelf


I am a big fan of the magazine and design-related printed matters. They always have beautiful design covers so I decided to make my own magazine shelf (like those in the bookstores) to show their beautiful covers (instead of having a bookshelf that only stores books) :)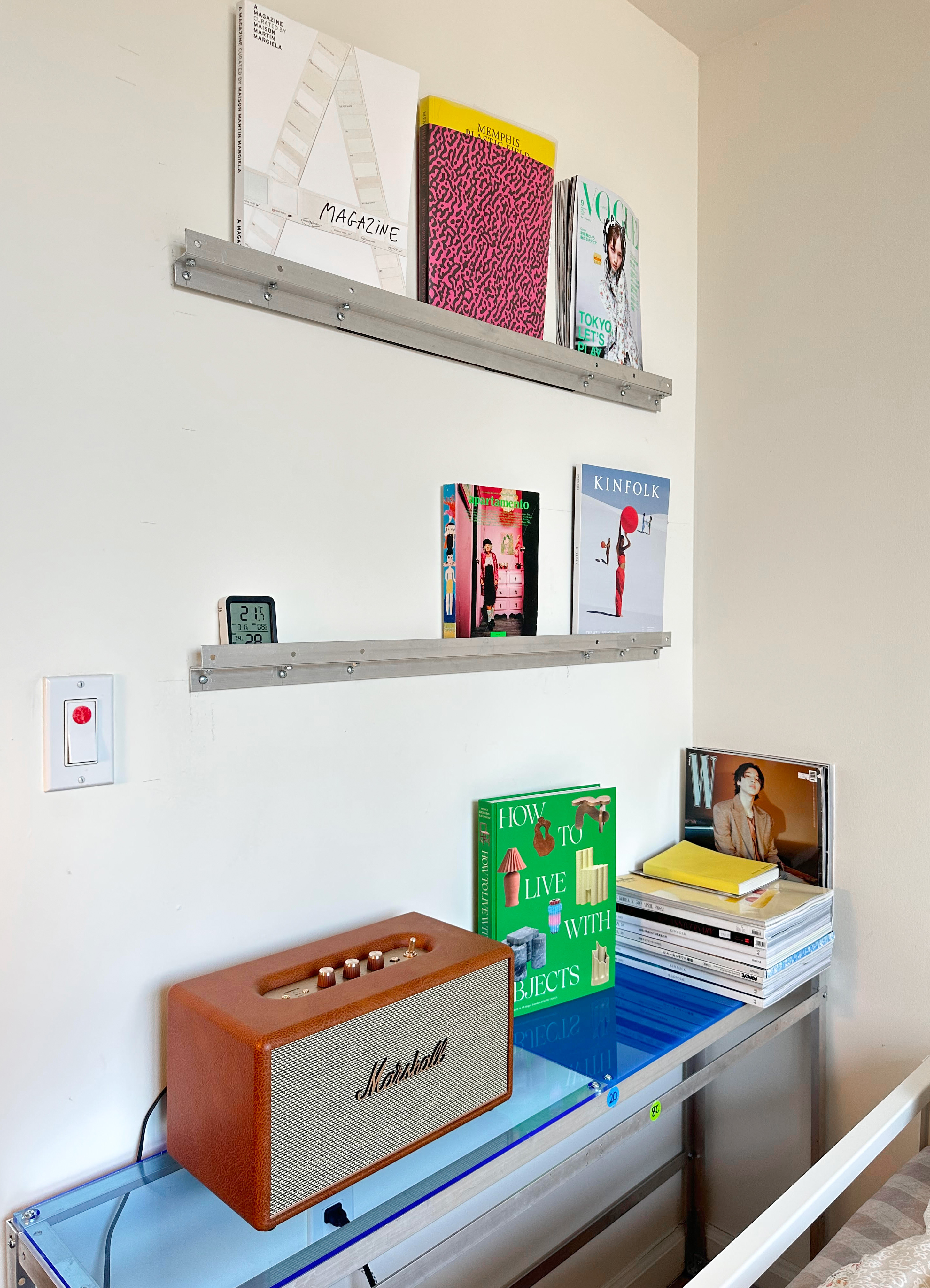 Total cost is less than $60 for 4 pieces of furnitures. In this project, I've learned how to save up started from DIY!:)



#Furniture Design #Upcycled

2023 | Individual Project